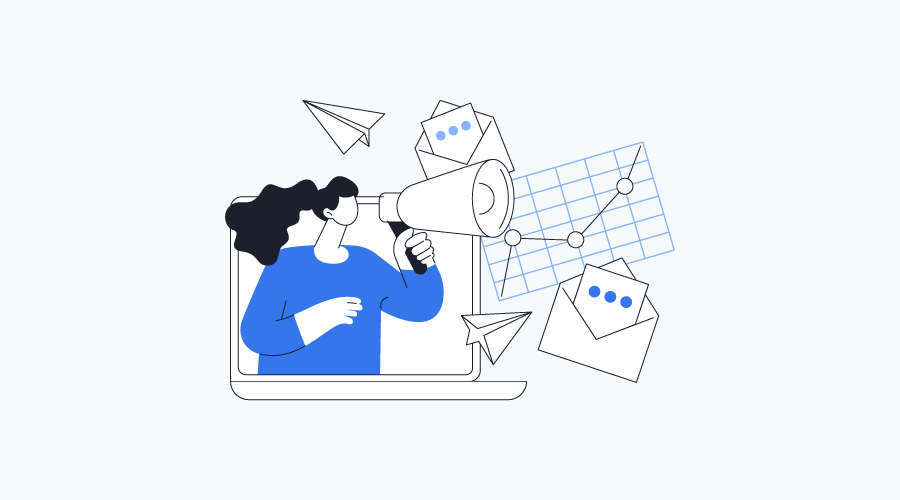 Welcome to the brand-new Creative Studio! We've been hard at work to provide you with a more streamlined and efficient user experience. In this article, we'll walk you through the significant changes and improvements we've made to elevate your creation process.
Top Bar Redesign
Within the Creative Studio's top bar, you'll immediately notice a more simplified layout. We conducted a meticulous review of shortcut usage and retained only the most vital ones, ensuring an improved user navigation experience. As always, you'll have convenient access to the Home page, Portfolio, Campaign, and Creative pages.
What's more, we've introduced an entirely new feature called the 'Page Selector'. This component empowers you to seamlessly navigate through all pages for a creative, including the sell-side. You can even add a new page with ease. We've organized less frequently used functions, such as proofing and live URLs, under the "more" category for your convenience, making them easier to access.
We've streamlined the organization of all device views by introducing a fresh feature known as 'Breakpoint.' We've implemented a more familiar user interface, setting the stage for the upcoming inclusion of two new breakpoints that are currently in development.
As you also find an aesthetic enhancement, we've made sure that critical functions like undo, redo, accessing version history, tag mapping, and preview features remain easily accessible.
New Left Bar
The left bar of the Creative Studio now focuses on reducing cognitive load. We've moved features from the right bar and grouped them in a more logical manner. Here's what you can expect:
Add Element – The Palette is now labeled 'Add element', containing the same familiar elements. The menu is pinnable, ensuring it's always available as you build your experience.
Layers Tab – The List tab has been transformed into 'Layers,' providing easy access to every element within the open page, and featuring more accessible iconography for improved usability, including considerations for colorblind users. This menu can also be pinned, and you have the option to collapse or expand all elements at once.
Centralized Page Menu – Previously, page elements were scattered across various tabs and summaries. Now, we've consolidated them into a single-page menu that lists all pages and their settings in one location. This includes everything from basic properties like page name, description, and URL to advanced settings such as SEO, meta tags and custom CSS.
Easy Access to Services – We've introduced a new tab that simplifies your access to all the services we offer, such as hiring professional services, freelancers via WriterAccess, strategy coaching, and premium support. Each link directs you to the relevant page on the Rock Content website, making it easier than ever to explore these additional offerings.
Unified Settings and Support Tools: Whether you're looking for help center resources, shortcuts, Rock U, or support chat, you can access all these options in one central location.
Organized Right Bar Features
We've reorganized the features that remained in the right bar.
The "Edit" tab has been divided into two distinct sections:

Design: This section houses micro-themes, styles, and animation features.
Settings: Here, you can add behaviors, actions, and rules to elements.

It's important to note that we haven't made any changes to the elements themselves, so everything you could do before is still possible, and anything that wasn't possible before remains the same.
The Pages tab was renamed to Page rules, and it will present only the rules for the page.
We hope you find the new Creative Studio interface more intuitive and efficient. These changes are designed to enhance your creative workflow and make your experience even better. If you have any questions or need further assistance, don't hesitate to reach out to our support team.
Happy creating!